Office Supplies Gautier, MS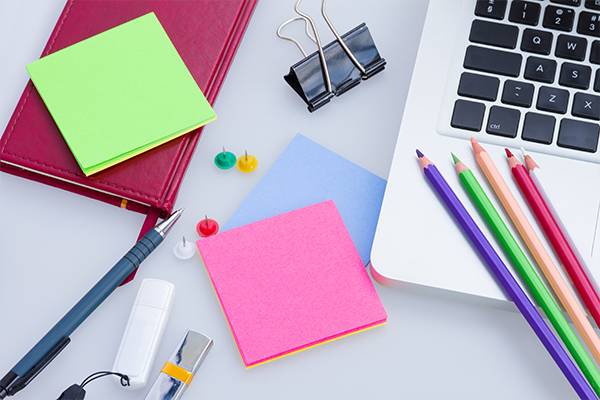 Complete Fix For All Your Office Supplies Gautier, MS
Are you looking for the best office supplies in Gautier, MS? Gulf Coast Business Supply has you covered.
Quickly get access to our full line of office items or get in touch with our most helpful sales representatives to take care of all your office supplies needs.
Contact us today!
Why Buying in Bulk is Good for Your Business?
If you think that office supplies are just a minor expense and are in no need of advanced financial planning and buying, think again.
These items are used daily and must be replenished, so it pays to know the best ways to source office supplies and how you can save if you buy in bulk.
This is true despite many businesses working online now. Getting your office needs to be planned and purchased early on will keep your budget well-structured and on the right track.
When ordering in bulk, consider the following:
Low-cost tags on small volume or inexpensive items such as pen and paper are not necessarily a great bargain. Stores that sell these for less would usually charge higher on other things to compensate for sale prices. Carefully check these as you compare prices.
Consider warehouse suppliers for bulk deals. You can easily access product lists and prices directly on company websites.
Creating an account with your supplier is helpful. These companies can provide you with a recorded history of your previous purchases and offer you better prices for the volume orders.
A rewards program is your friend, so consider signing-up for one OR. Check out your supplier's unique promos or price guarantees such as GCBC's Big Box Buster Guarantee for a better purchasing ability.
Other Tips in Saving Money When Buying Office Supplies
Buying office supplies need not be a chore when you have these ideas in mind when you plan and jot down items on your list:
Make a list of the necessary items. Branded vs. generic is also something you can consider. All these seemingly little expenses will add up over time.
Comparing prices with other stores is meticulous but helpful. Don't forget to factor in shipping expenses.
Consider setting up a purchase contract with your supplier. To make sure it is most favorable for you, determine the supplies you buy most often regarding the amount spent. After doing so, you can give in to other less frequently purchased items on your list.
Too lazy to make a list of your essential office supplies? Here's our recommended list:
Pens and pencils
Permanent and erasable board markers
Highlighters
Photocopy or computer paper
Envelopes
Post-it Notes
Paper and Binder clips
Staples
Office and Packing Tape
File folders (letter and legal sizes)
Printer cartridges or refills
Rubber bands
Postage stamps or meter
Calendars and Planners
Correction Tape
Scissors and Staplers
Contact Gulf Coast Business Supply Today!
We all know every business is unique, so we make sure to get you the best fit for your office supplies in Gautier, MS.
Not only do we have zero minimum order charge and free delivery, but we also never charge over our suggested price list (unlike other competitors).
Call Gulf Coast Business Supply at 228-641-0749 if you need the best office supplies in Gautier, MS and the nearby areas.