WELCOME TO GCBS
Your Trusted Source Of Office Supplies on the MS Gulf Coast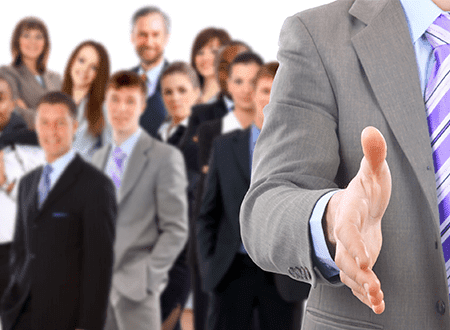 GCBS was established in 1990 by John Rea, a lifelong resident of the Mississippi Gulf Coast. He received his B.S. in Business Administration from William Carey College in 1985 and was adamant about utilizing the Degree. During his senior year, while trying to decide what line of business he wanted to pursue, he studied the Office and Janitorial Industry. He read many articles in business magazines on how bright the future was for that industry. It was the only industry that was not dictated by the economy. Almost every item that could be sold was a necessity, disposable, and would have to be reordered over and over again. He had always envisioned owning his own Co., so he began his journey. (READ MORE)
Best-Priced Office Furniture on the MS Gulf Coast
As your go-to source for office furniture, janitorial supplies, and business supplies, we can provide you with the best prices available, the latest knowledge of different products and the best support. We can do all of this because our team is dedicated to delivering first-rate customer service and has developed long-lasting relationships with renowned industry brands such as HP and Brother.
Is Centralizing All Your Business Supplies Important?
We have all the products you need to keep your business up and running. We carry a huge range of office supply items in MS Gulf Coast, computer accessories, promotional products, janitorial supplies and a diverse line of office furniture in MS Gulf Coast. We encourage you to check our complete line of products to see which one fits your unique needs.
Friendly And Knowledgeable People
Our friendly approach and the high-level of professionalism we carry are among the reasons why we have grown rapidly. Since 1990, we've taken a highly-spirited approach, embracing the challenges and adapting to the evolving demands of the industry for the future of our business. Our experienced team has extensive knowledge to help you choose the right solutions for your office.
If you're looking for the most knowledgeable people in the office supply industry, GCBS is the right company to call.
Give us a call at (228) 831-1019 today!
HOW IT ALL STARTED
Gulf Coast Business Supply is a locally-owned company established by John Rea in 1990. John finished a Bachelor of Science in Business Administration in William Carey College in 1985. While studying the office and janitorial industry during his senior year, he was trying to figure out the line of business that he wanted to pursue. He read several articles and gathered as much informative business magazines to learn about the industry.
For John, the office supply and janitorial industry is the sole industry that affects the majority of businesses in their everyday lives. Majority of items are essential for daily use. His vision of owning a corporation inspired him to begin his business journey.
He decided to start his dream business after ten years of gathering experience and knowledge in management, sales, and accounting. With $50,000 as starting capital, GCBS started operating in a small office and a mini-warehouse on Cowan Road in Gulfport. As the business grew bigger, they needed a large space to accommodate all employees and items in the warehouse. Rea decided to relocate the company to 14484 Dedeaux Rd. Gulfport (its present location).
For the past 28 years, we thank you for the trust, support, and patronage. We expect that you'll keep in touch with us in the coming years.
WHO WE ARE
We believe that a great team makes excellent results, that's why we have selected only the most hardworking, reliable and dependable people to help us serve you. Our employees have all that it takes to be your long-time business partner.
OUR VISION
Success in business doesn't happen overnight. It takes time, excellent customer service, right pricing, professional sales staff and an exceptional delivery team to attain our success goals. Gulf Coast Business Supply is dedicated to delivering unique products and services at a fair price to local companies in the area at the shortest delivery time possible. For years, we have kept customers because of the knowledge, care, and consideration to every order.
OUR GOAL
Since 1990, our dream is to become the best sole dealer and provider of all your business needs. For decades, the goal hasn't changed. Until now, we remain committed to our objective while doing our best in establishing a close relationship with our loyal customers. Working hard has helped us achieve on running the path towards helped us earned the trust and a big thumbs up from our local people.
Get the office furniture, supplies and other essentials you need to keep your business operations running as smoothly as possible.